Chair of the Board & President
Georell Bracelin is the owner & strategist of the Relativity Agency, a full-service branding, advertising and creative agency that helps clients build authentic, innovative and compelling brand experiences. A Bend resident for over 30 years, Georell is considered a valued and trusted Central Oregon marketing leader who has successfully launched several businesses and partnered with many large and small businesses to create meaningful relationships with their customers. A true connector, she is passionate about connecting brands to people, and also about building relationships that make our community an even better place to live and do business.
Relativity is well known in the region for their innovative brand discovery and development process that results in strategies and design that showcase businesses' charisma. The agency works with a diverse variety of industries, including outdoor, lifestyle, finance, healthcare, recreation, cannabis, consumer packaged goods, non-profit organizations and more.
Executive Board & Treasurer
Cory Allen is a senior vice president and team leader responsible for managing Washington Trust's Central Oregon commercial banking portfolios and branch leadership. He offers over 17 years of commercial banking experience in the Central Oregon region specializing in underwriting complex, customized credit structures, business development and career development. As a team leader, Cory is committed to building Washington Trust's Central Oregon presence, developing and managing a team of dedicated banking professionals and ensuring each client is given an exceptional level of service.
Cory earned a Bachelor of Science in Business Management from Oregon State University and a graduate certificate from the Pacific Coast Banking School.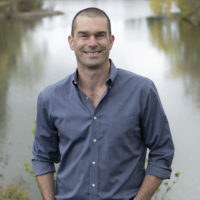 Drew Smith is the principal of Resonate IP, a Bend-based intellectual property law firm specializing in trademarks and brand protection. Resonate IP works to clear, protect, and enforce business names, and advises on matters relating to international trademark protection including trademark strategies, anti-counterfeit initiatives and global brand expansion objectives.
Resonate IP's clients span a variety of industries, including consumer packaged goods, apparel, sporting goods, craft beer and wine, as well as various outdoor and lifestyle entities.
Throughout my career, I've had the opportunity to support entrepreneurs and innovators in a variety of ways. My specialties include early stage companies, microfinance, intellectual property commercialization and E-commerce. In my current role as Executive Director at Oregon State University-Cascades Innovation Co-Lab I am thrilled to be supporting companies and organizations in Bend and throughout Central Oregon
Strategic Partnership Co-Chair
Affton is the CEO and Founder of Broken Top Brands, a Bend based company curating soy candles, lotions, soap, linen sprays and more. If you were to meet her person, she'd tell you the following: She's a mother of three, has an immense love for tacos, paddle boarding, hitting the gym, and spending as much time with family and friends as humanly possible.
Founded in 2015 in her small kitchen, the company has grown to its current state in a 10,000 sq foot manufacturing facility in Bend, and a tight knit crew of 27 staff members that now make up the growing company. Affton found success in pitching to key wholesale accounts starting locally, and now features her products in Macy's, Whole Foods, Crate and Barrel, and more, maintaining sustainable packaging and plant-based ingredients along the way!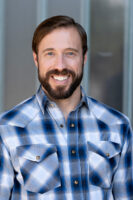 Tye is an attorney at Weinberg Gonser LLP where he represents clients that are diverse in all respects, spanning growth-companies, start-ups, numerous female founded and led enterprises, family offices, active and retired professional athletes, entertainers, and other highly visible creatives. The commonality is that they are all people who want more than the traditional legal counsel experience and value authentic relationships.
As each client is special and unique, Tye strives to provide "bespoke" representation to fit the unique legal and business objectives of each client.
Tye's Who, What and Why:
Who: quality humans above all else… Tye strives to work for and with people he cares about and with whom he can build a relationship full of mutual trust, inspiration and appreciation.
What: to serve clients, teammates and his community through utilizing a combination of legal and business skills earned over years of practice AND emotional intelligence with a focus on communication, caring and empathy.
Why: Tye finds purpose and contentment in helping others achieve their goals and becoming the best version of themselves.
I grew up here.
Graduating from Bend high in 2002, I didn't see a path to living here and pursuing a career. How can a local kid make enough to buy a home and raise a family in an economy built on boom/bust construction and tourism?
I'm passionate about changing that for my daughters, and I work with business owners who will make that a reality by bringing more career options and higher-paying jobs to the community.
I'm a business coach, Interim CxO, and founder of the Language of Leadership. I help business owners build out the systems, processes, and products they need to scale, and then exit their businesses.
I help owners and executives grow as leaders, by focusing on the words they use to Lead their people.
I help them get their time back by developing the talent already on their team. When I'm not doing these things, I snowboard, lead a mens fitness group, and rock climb. Just kidding, I spend most of my time with two daughters (6 and 3), dog (Myka) and my awesome wife. They're learning how to enjoy those activities with me.
I help businesses reach higher growth and profitability while also coaching executive teams to perform at their best. My track record of building my business to be one of Oregon's Fastest Growing Companies (2 years in a row) and on the Inc. 5000 (2 years in a row), while also being voted one of the best places to work in Oregon provides a library of actionable experience for my clients.
A passion for excellence and results in marketing for premium B2B & B2C brands of all sizes. Experience spans both agency and brand side work in New York, Los Angeles, San Francisco, Vancouver BC, Seattle, Portland and now Bend. Strategic C-Level leadership that has led brands from inception through high revenue launches for notables like: J&J's Winnie the Pooh & Pals Bath Time Buddies, Nordstrom's NOL Private Label Brand, AT&T - PocketNet Phone, Starbucks include the launch of Frappuccino, Rembrandt Oral Care Products, Microsoft, Xbox, Nike, Lora DiCarlo, adidas, LinkedIn as well as a wide range of technology startups - all with a passion for best in class category building and disruption.